Although latex gloves and nitrile gloves have their own characteristics, the effect is similar. Nitrile gloves and latex gloves are equal in different jobs or developments. But when latex gloves and nitrile gloves are both medical grade rubber gloves, which one has the advantage? Today, Ding Qing glove manufacturers will answer your questions.
The basis for diagnosis and treatment of latex gloves is good. Apparently this is a key link to the work of latex gloves being the ancestor of the disposable gloves, first demonstrated and also diagnostic and therapeutic work. Because it has a lot of time to win everyone over. Latex gloves however do have a very soft touch and good wearing comfort. It has excellent microbial strain isolation, which can prevent mutual contamination, so that it can take its due responsibilities in diagnosis and treatment. With the application of diagnostic and therapeutic latex gloves in industrial production, a large number of large shopping malls have also been developed for diagnostic and therapeutic latex gloves.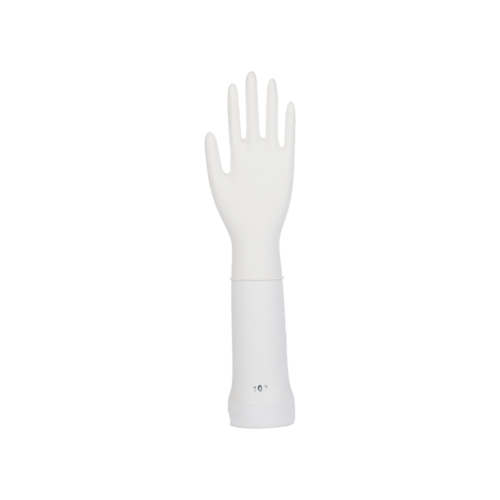 However, because the defect of natural latex protein allergy cannot be eliminated, the application of latex gloves is inevitably limited. It also gives the nitrile gloves that come from behind plenty of room for interior space. Medical grade nitrile gloves, due to the late display time of nitrile gloves, but some of the effects are more advantageous, such as stronger anti-puncture function, stronger anti-chemical effect, medical work has not been paid attention, but due to comfortable wearing, memory hand shape It is not easy to get tired, and has accumulated a certain amount of goodwill. With the improvement of the use of medical-grade rubber gloves, he will also enter his spring. However, in the scope of industrial production, medical-grade nitrile gloves have been widely recognized by the group, and their advantages are more obvious and more favored by consumers.
Founded in 2009, 
Zhuji Mason Gloves Co.,Ltd.
 is a company specializing in the production of disposable protective gloves,disposable sanitary gloves,cotton gloves, protective mask and other products. Our products can be widely used in food processing, laboratory, dental, beauty industry, industrial applications, chemical operations, personal hygiene, cleaning operations, etc.
Mason is an experienced 
China Disposable Latex Gloves Manufacturers
 and 
Wholesale Latex Disposable Gloves Suppliers
 for many years, with a complete and scientific quality management system, also has a number of imported productions lines.
The main products are disposable protective gloves (latex gloves, nitrile gloves, VINYL/PVC gloves, blend nitrile gloves), household gloves, industrial gloves (latex gloves, oil-resistant nitrile gloves) disposable sanitary gloves,DPE/CPE gloves. Zhuji Mason Gloves Co. , Ltd. Integrity, strength and quality of products has been recognized by the industry. Sincerely welcome friends from all walks of life to visit, guide and make business negotiations.