Nitrile gloves are safety gloves made of NBR material. It has good resistance to organic chemicals, good physical properties, good anti-static properties, good anti-static properties and comfortable style. Widely used in hardware factory, food factory, food factory, food factory, aquaculture and other industries. Nitrile gloves are a type of vulcanized rubber gloves, but differ from ordinary vulcanized rubber gloves in terms of material, properties, and main uses. Below, we will introduce the characteristics of nitrile glove manufacturers, so let's take a look.
What are nitrile gloves?
Nitrile gloves are gloves manufactured and processed with composite NBR. It is a chemical entity that has been fused and derivatized according to different molecular structures. On the NBR side, scientists fused butadiene and acrylonitrile based on the entire polymerization process. This molecular structure gives the glove its character. Acrylonitrile enhances acidity and butadiene enhances conditioning and tear resistance.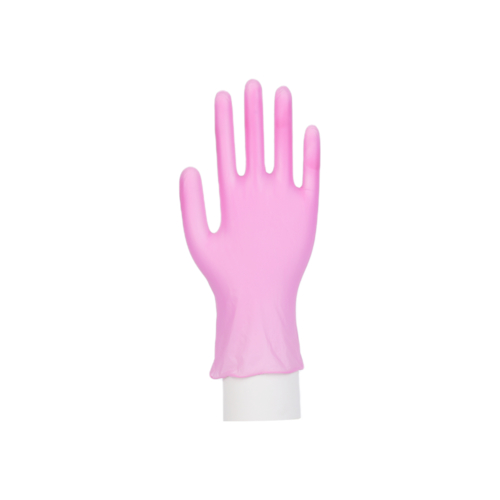 Features of Nitrile Gloves
1. Excellent resistance to organic chemicals, and excellent safety against organic chemicals against corrosive chemicals such as organic solvents and crude oil.
2. Good physical properties, good elasticity, scratch resistance and wear resistance.
3 Comfortable style, according to the humanized design scheme, the curved palm and curved fingers make it comfortable to wear and promote blood circulation.
4. Contains no protein. Hydroxychemicals and their toxins are rarely irritating to the skin. 5. Short dissolution time, convenient solution, beneficial to environmental protection. 6. It does not contain silicon, has certain antistatic properties, and is suitable for electronic industry production. 7. Low surface organic chemical residue, low cationic composition and small particle composition. Suitable for clean room natural environments.
Founded in 2009, 
Zhuji Mason Gloves Co.,Ltd.
 is a company specializing in the production of disposable protective gloves,disposable sanitary gloves,cotton gloves, protective mask and other products. Our products can be widely used in food processing, laboratory, dental, beauty industry, industrial applications, chemical operations, personal hygiene, cleaning operations, etc.
Mason is an experienced 
China Disposable Latex Gloves Manufacturers
 and 
Wholesale Latex Disposable Gloves Suppliers
 for many years, with a complete and scientific quality management system, also has a number of imported productions lines.