What kind of fabric should I choose for the mask? Masks can be divided into non-woven masks, gauze masks, and activated carbon masks according to their materials. The difference in materials has nothing to do with the protective filtering effect. What really matters is whether the structural design of the mask is reasonable, the degree of fit between the mask and the face, etc. .
Non-woven masks: one is made of pure cotton absorbent gauze or knitted fabric on the surface, with various non-woven fabrics in the middle; the other is directly sewn from non-woven fabrics. The filtering effect is good, but the ventilation is slightly poor. The latest varieties are non-woven materials on the surface and back, and filter paper in the middle, so that the filtering effect of non-woven masks is higher.
Gauze masks are made of sparse cotton cloth after sewing and are mainly used in working environments containing low concentrations of harmful gases and vapors. Cartridges contain only adsorbents or sorbents.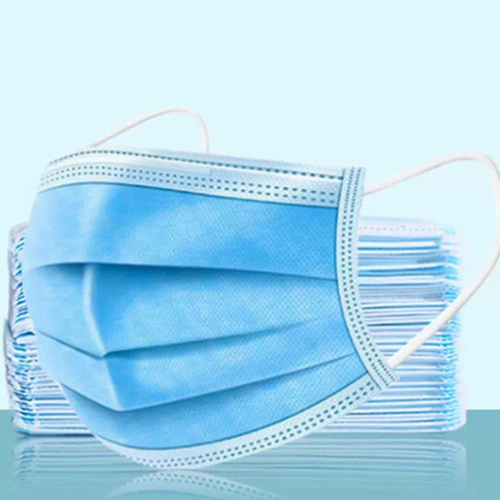 Founded in 2009, 
Zhuji Mason Gloves Co.,Ltd.
 is a company specializing in the production of disposable protective gloves,disposable sanitary gloves,cotton gloves, protective mask and other products. Our products can be widely used in food processing, laboratory, dental, beauty industry, industrial applications, chemical operations, personal hygiene, cleaning operations, etc.
Mason is an experienced 
China Disposable Mask Manufacturers
 and 
Wholesale Disposable Mask Suppliers
 for many years, with a complete and scientific quality management system, also has a number of imported productions lines.
The main products are disposable protective gloves (latex gloves, nitrile gloves, VINYL/PVC gloves, blend nitrile gloves), household gloves, industrial gloves (latex gloves, oil-resistant nitrile gloves) disposable sanitary gloves,DPE/CPE gloves. Zhuji Mason Gloves Co. , Ltd. Integrity, strength and quality of products has been recognized by the industry. Sincerely welcome friends from all walks of life to visit, guide and make business negotiations.