Disposable polyethylene (PE) gloves are a type of personal protective equipment (PPE) that are worn on the hands to protect the wearer from various hazards, such as chemical splashes or contaminated surfaces. They are commonly used in medical settings, laboratories, and industrial environments.
PE gloves are made of a lightweight, flexible material that is resistant to chemicals, punctures, and abrasions. They are typically designed to be worn for a short period of time and then disposed of, as they are not meant to be reused. PE gloves come in different sizes and thicknesses to fit a range of hand sizes and to provide varying levels of protection.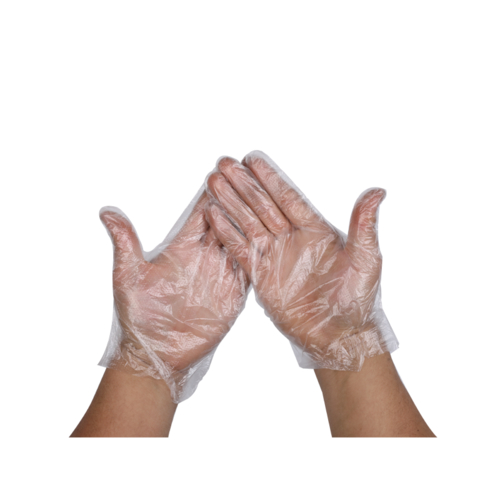 It is important to use disposable PE gloves correctly in order to maximize their effectiveness. This includes properly fitting the gloves to your hands, wearing them for the intended duration, and properly disposing of them when they are no longer needed. Failure to use disposable PE gloves correctly can reduce their protective capabilities and increase the risk of exposure to hazardous materials.
Founded in 2009, Zhuji Mason Gloves Co.,Ltd. is a company specializing in the production of disposable protective gloves,disposable sanitary gloves,cotton gloves, protective mask and other products. Our products can be widely used in food processing, laboratory, dental, beauty industry, industrial applications, chemical operations, personal hygiene, cleaning operations, etc.


Mason is an experienced China Disposable PE Glove Manufacturers and Wholesale Disposable PE Glove Suppliers for many years, with a complete and scientific quality management system, also has a number of imported productions lines.