At present, industrial production, hospitals and daily life are inseparable from disposable gloves. Disposable gloves are popular for their convenience and hygiene, but there are many varieties of disposable gloves. Today, nitrile glove manufacturers will introduce one of them: disposable nitrile gloves. Let's take a look at the advantages of disposable nitrile gloves.
Advantages of Disposable Nitrile Gloves:
1. Nitrile gloves are acid-resistant, alkali-resistant, oil-resistant, non-toxic, harmless and odorless. Excellent chemical resistance, no harmful substances such as amino compounds, and less allergies.
2. Nitrile gloves are made of synthetic nitrile materials and do not contain proteins in latex that can easily cause allergic reactions in the human body. Advanced formula technology, soft feel, non-slip comfort, flexible operation. Low surface chemical residues, low ionic content, and low particle content make it suitable for strict cleanroom environments.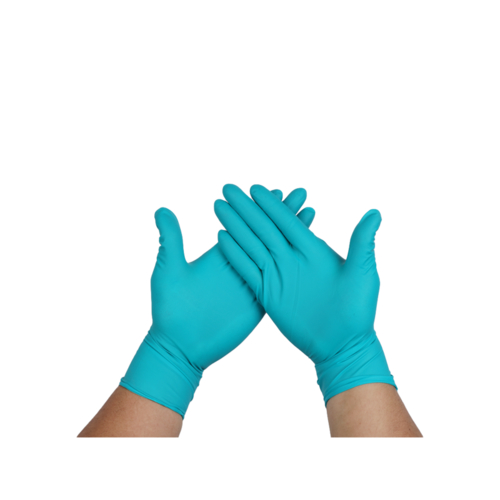 3. Nitrile gloves do not contain phthalate, silicone oil, amino compounds, and have good cleaning performance, antistatic performance, aging resistance and oil resistance. According to the design of human hands, nitrile gloves have high sensitivity and good tensile performance. Good puncture resistance, high tensile strength and good abrasion resistance. Comfortable to wear, long-term wearing will not cause skin tightness, which is beneficial to blood circulation.
4. Nitrile gloves are soft, comfortable and close to the body. Durable and safe. The blue pigment is added in the raw material stage, and the finished product has no release, no fading, and no impact on the product. Made of 100% synthetic nitrile rubber with low ionic content.
The above is the relevant content of disposable dingqing gloves brought to you by Dingqing glove manufacturers, I hope it can help you.
Mason is an experienced 
China Disposable Nitrile Gloves Manufacturers
 and 
Wholesale Nitrile Powder Free Gloves Suppliers
 for many years, with a complete and scientific quality management system, also has a number of imported productions lines.
The main products are disposable protective gloves (latex gloves, nitrile gloves, VINYL/PVC gloves, blend nitrile gloves), household gloves, industrial gloves (latex gloves, oil-resistant nitrile gloves) disposable sanitary gloves,DPE/CPE gloves. Zhuji Mason Gloves Co. , Ltd. Integrity, strength and quality of products has been recognized by the industry. Sincerely welcome friends from all walks of life to visit, guide and make business negotiations.