Several industries have been using disposable nitrile gloves as their hand protection. They are available in a variety of colors and sizes.
These gloves are designed to protect workers from harmful substances, including liquids, chemicals, and even skin contact contamination. They are usually made from one of three materials: latex, vinyl, or nitrile. Each material has its own advantages and disadvantages. Nitrile gloves offer high chemical resistance and puncture resistance. They are comfortable and durable, but they are not as elastic as latex. Unlike latex, disposable nitrile gloves are not made from natural rubber latex, which may cause allergic reactions.
Nitrile gloves are a great choice for the medical and healthcare industries. Nitrile is 100% latex-free and offers excellent chemical and puncture resistance. This makes it an ideal choice for cleaning and handling hazardous chemicals.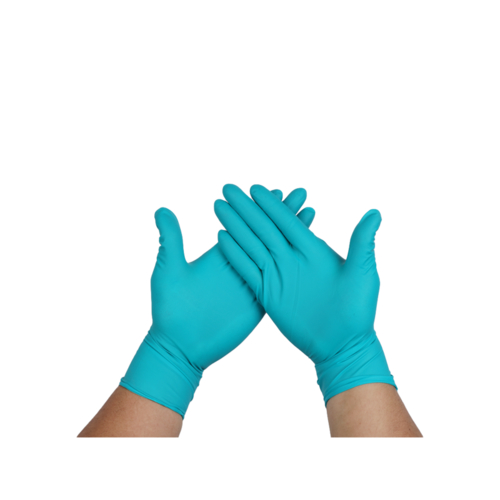 Nitrile gloves are a cost-effective choice for protecting workers. They are resistant to harsh chemicals, oils, and animal fats. They are also easy to change. They are not as elastic as latex, but they are not too stiff. They offer good hand protection and are perfect for wet and dry handling. Nitrile gloves are also available in powdered formulations.
When choosing disposable nitrile gloves, it is important to look for high quality. They should be allergen-free and sanitary. They should also provide a good fit. They should not be reused and should be washed in order to reduce the risk of contamination.
Nitrile gloves are also available in a variety of thicknesses. They range from under four mil to over six mil.