Disposable PVC glove
are glove products made of polyvinyl chloride as the main raw material, and latex gloves are gloves made of latex as raw materials. There are certain differences between the two in terms of materials, characteristics and uses. When purchasing gloves, you can first understand the difference between PVC household gloves and latex gloves, so as to choose:
1. Different materials
PVC gloves are gloves made of polyvinyl chloride as the main raw material. The basic raw materials include PVC paste resin, plasticizer, viscosity reducer, heat stabilizer, colorant and filler.
Latex gloves are gloves made of latex, using latex as raw material, and are made through the processes of mold washing, dipping in calcium water, drying, latex dipping, hemming, leaching, drying and vulcanization, water cooling, and demoulding.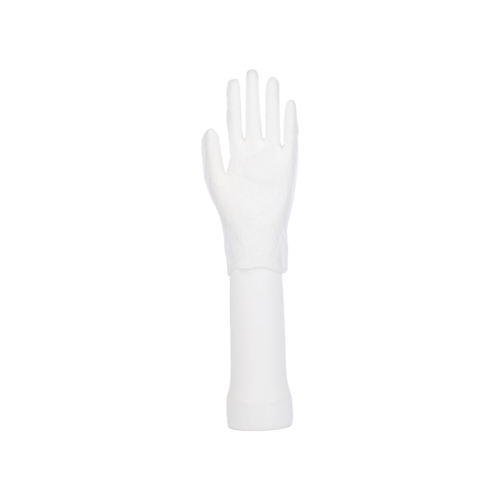 2. Different characteristics
PVC gloves are resistant to weak acids and alkalis, low ion content, good flexibility and touch, it is allergen-free, powder-free, and low in dust generation.
Latex gloves have good wear resistance and puncture resistance, and are resistant to acid and alkali, grease, fuel and various solvents. Latex gloves also have a unique fingertip texture design, which greatly enhances the grip and can effectively prevent slipping.