Disposable vinyl gloves
differ from other types of disposable gloves, such as latex or nitrile gloves, in the following ways:

1.Material: Disposable vinyl gloves are made from PVC (polyvinyl chloride), while latex gloves are made from natural rubber latex, and nitrile gloves are made from synthetic rubber.
2.Allergies: Vinyl gloves are a good option for people with latex allergies, as they do not contain natural rubber latex proteins that can cause allergic reactions.
3.Comfort and fit: Vinyl gloves are less elastic than latex or nitrile gloves, which can make them less comfortable to wear for extended periods of time. They also tend to be looser-fitting than latex or nitrile gloves, which can affect their tactile sensitivity and precision.
4.Chemical resistance: Vinyl gloves are generally less resistant to chemicals and punctures than latex or nitrile gloves, which can make them less suitable for some applications, such as working with hazardous materials.
5.Cost: Vinyl gloves are typically the most cost-effective option among disposable gloves, making them a popular choice for applications where frequent glove changes are required.
Overall, disposable vinyl gloves are a good choice for applications where allergies to latex are a concern or where cost is a major consideration. However, they may not provide the same level of protection and comfort as latex or nitrile gloves, depending on the specific application.
Disposable PVC Gloves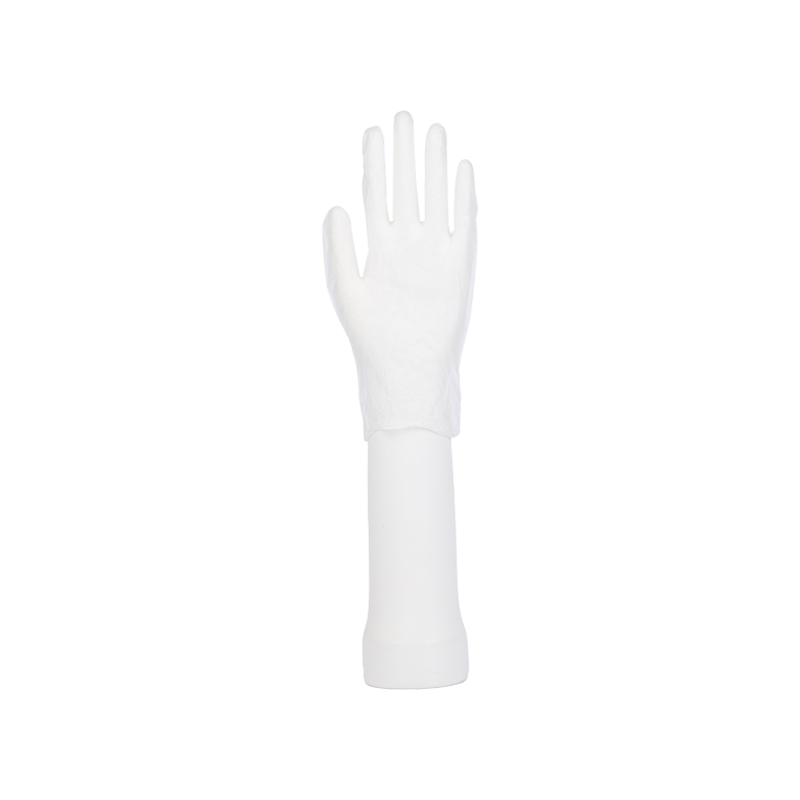 Features:
Excellent chemical resistance, acid resistance, alkali resistance and oil resistance.
It has strong tensile strength, puncture resistance, and is not easy to break.
Silicone-free, with certain antistatic properties, suitable for the production needs of the electronics 
Scope of application:
It can be widely used in food processing, laboratories, dentistry, beauty industry, industrial applications, chemical operations, personal hygiene, cleaning operations, etc.